Jack Cleaver and Oliver Whipp from Credo took on the daring challenge to raise vital funds for the Community Sports Foundation.
The National Three Peaks Challenge is an event in which participants attempt to climb the highest mountains of England, Scotland and Wales. Jack & Oliver signed up only a few weeks before the event so admitted they had not completed a lot of training beforehand. However, their genuine determination to succeed was their motivation to get the job done, and they didn't disappoint!
The challenge started with a gruelling climb up Ben Nevis early in the morning and after a small rest they got back in the minibus and were taken to Scafell Pike and started the ascent as the sun was setting.
A longer trip was necessary on the minibus down to Snowdon but this gave the pair some much needed rest before their early morning climb.
They completed the challenge along with 12 others in 30 hours, and even though they were exhausted, they were both delighted with their achievement.
Between them they raised nearly £1300 for the Community Sports Foundation.
Jack Cleaver said "The challenge was tough in places, but most of all a really enjoyable few days away with some great people. A special mention goes out to Lee Clark who raised over £11,000 alone and kept Group A thoroughly entertained up and down all three mountains! Roll on the next challenge with the CSF ?"
Oliver Whipp said "I really enjoyed pushing and challenging myself for such a worthwhile cause. CSF helps so many disabled and disadvantaged children in Norfolk, it has been a privilege to raise funds and meet the people driving this fabulous organisation. I would encourage everyone to take up a challenge this summer and push themselves for charity."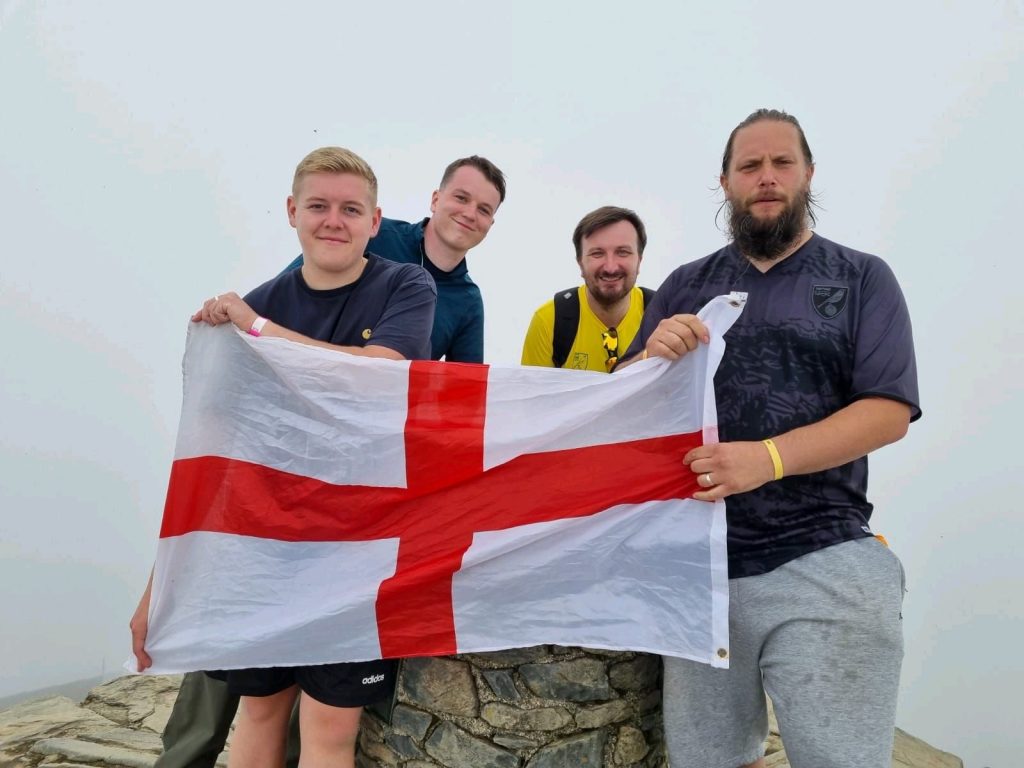 We are all very proud of the lads here at Credo, and we continue to put ourselves up for challenges to raise as much money as we can for our charity partner CSF.
Have you heard of the Credo Canaryball Rally? We will raising a great deal of money for CSF in April 2022, more updates to come!