Specialists in Motorsport finance
Our ability to access funding from a wide-ranging panel of the country's biggest, most competitive finance houses and banks makes us an ideal partner for those competing in the motorsport world. With a dynamic business approach, we have access to flexible terms and competitive rates to allow you to fund everything from buying your car or bike, a trailer or a transporter or a motorhome to make those race weekends more comfortable.
Credo can not only help you spread the cost of your race car, but we can also help you finance the cost of any capital expense that you or your team might need help with. From Team Transport to Pit Equipment, our versatile criteria means that we can help you to finance everything you need to start or expand your racing entourage.
We specialise in Competition Car Finance, Race Transporter Finance, Engineering Equipment Finance, Everyday Vehicle Finance, Hospitality Trailer Finance with the added benefit of offering finance outside of racing for your personal or business requirements.
The 2022 Season
We're thrilled to announce that this season we have continued our relationship with both Virtuosi Racing and Excelr8 Motorsport.
The MINI Challenge 2022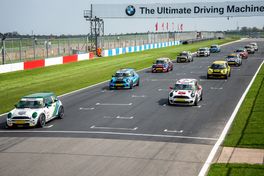 The MINI Challenge is THE Championship for the new MINI in the UK and has always enjoyed great grids, colourful cars and close racing. Over the years the MINI Challenge has built a reputation for affordability, fairness, and fun, building on the iconic MINI brand.
Credo Motorsport Finance are delighted to be one of the main sponsors again for the 2022 season.
The British Touring Car Championship (BTCC)
The British Touring Car Championship is a touring car racing series held each year in the United Kingdom, currently organised and administered by TOCA.
We are delighted to be sponsoring Team Excelr8 for their fourth season in the BTCC.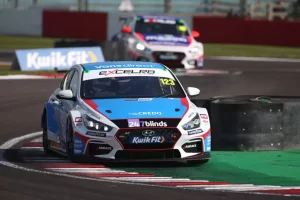 FIA – Formula 4
We are delighted to be sponsoring the Virtuosi F4 Team this season. This is their very first season, and we are sure the podiums will be flying in! Please look at our recent interview with Team Manager Mark Salmon on what they expect this season and how Credo have helped them.
FIA – Formula 2
F2 provides a combination of a fast, safe, high tech cars with a talent pool of the best up-and-coming drivers, to ensure a must-see championship for fans of real racing.
This is why we are absolutely thrilled to have the chance to showcase our logo on two F2 racing cars again this season, courtesy of our trade partners Virtuosi Racing.
All these factors combined make Credo stand out from the rest and make us an ideal partner for the Mini Challenge, BTCC and other championships.