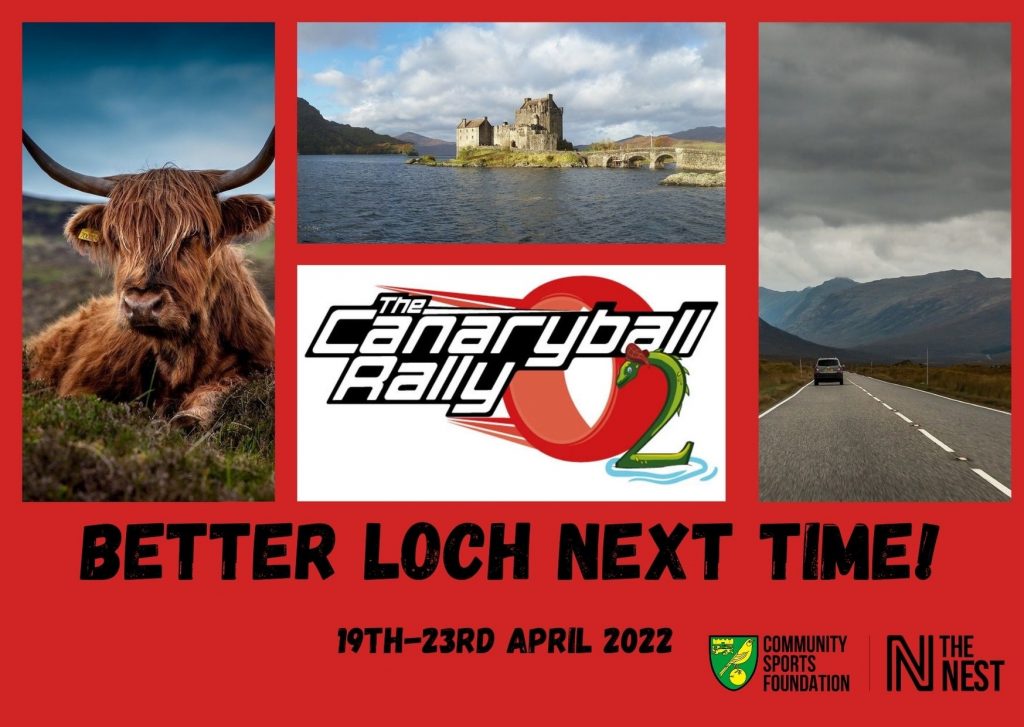 We are delighted that the launch of The Canaryball Rally 2 was so well received and we have had to close the rally to new entrants as we seem to have filled all the rooms in the Highlands!
For those that have not heard of the Canaryball Rally, this was created in October 2019 where we took a trip with 18 other cars to 8 different countries in Europe to see famous football stadiums that NCFC played at on their UEFA Cup run in 1993/94, all the while raising money for the Community Sports Foundation.
We ended up raising a staggering £75,000 which went towards the build the nest campaign, and phase two of the building has now been completed which we are delighted to hear.
In 2022, we may have swapped Europe for the UK, and the football stadiums will be replaced with Highland Cows, the Loch Ness Monster, and dulcet tones of a piper, but by no means will it be less fun! And this year we have surpassed our expectations and have 22 teams lined up for the 2022 event.
We have a huge challenge in front of us if we are to raise over the £75,000 we did last time, so please help us get there by donating to this fantastic cause. Please click here to donate.