Hold the front page! Not only have we got a fabulous MINI for sale at a fantastic price, we are also offering a 0% interest free payment deal with it!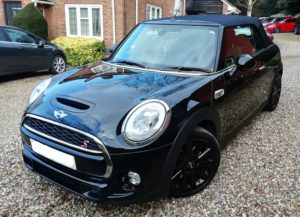 Black MINI Cooper S Convertible
2 door Auto (Chilli/media pack XL)
30K miles
1st Registered 24th Dec 2016
This absolutely stunning car  is yours for only £16,495.00!*
Give us a call today on 01603 703180 or e-mail sales@credoassetfinance.com for more information or to arrange a viewing.
*0% only available with deposit of £6,495.00 payable over maximum of 36 months.
Subject to applicant status and only to over 18's