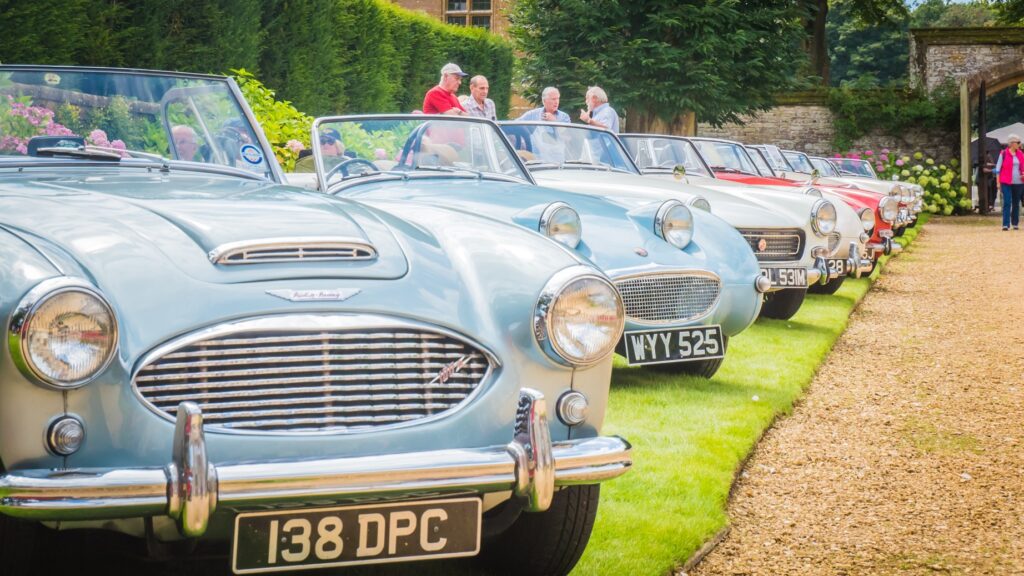 Past, present, future… owning a classic car has timeless appeal.
As the custodian of a piece of motoring history, while enjoying that experience of a trip down memory lane, you are also maintaining it for future generations.
You may be researching your dream drive at classic car shows this season and we can help make it a reality.
Whether updating your classic car, expanding your collection or new to this popular pastime, Credo's specialist team can help.
With a classic car, you will join a growing band of owners, make new friends and learn new care and maintenance skills.
While many owners put their coveted classics away for winter, some choose to sell after enjoying fun in the sun or change cars so memorable models come on to the market.
If you have always craved a classic car, Credo is here to help you finance your new pride and joy and experience running a classic car which is a sociable pastime with great camaraderie among owners.
It does not need to cost a fortune. There are more than 1.5 million historic vehicles in the UK and half of them cost less than £10,000!
With the classic car market pretty buoyant, it could also be a good investment but the reward of owning a classic can be priceless.
Credo Asset Finance works hard to tailor finance to your personal needs with affordable monthly payments.
Find out how Credo Asset Finance can help you – call 01603 381955 or email sales@credo_admin
*Credo Asset Finance Limited are authorised and regulated by the Financial Conduct Authority (FRN:670710), authorised for Credit Broking and lending.
We may receive commission for introducing you to a lender. Different lenders may pay different commissions for such introductions. The amount of commission is fixed and does not affect the cost of credit.