Saturday 9th November marked the end of a fantastic and exciting season for the MINI Challenge teams and this was celebrated at Whittlebury Hall near Silverstone, Towcester.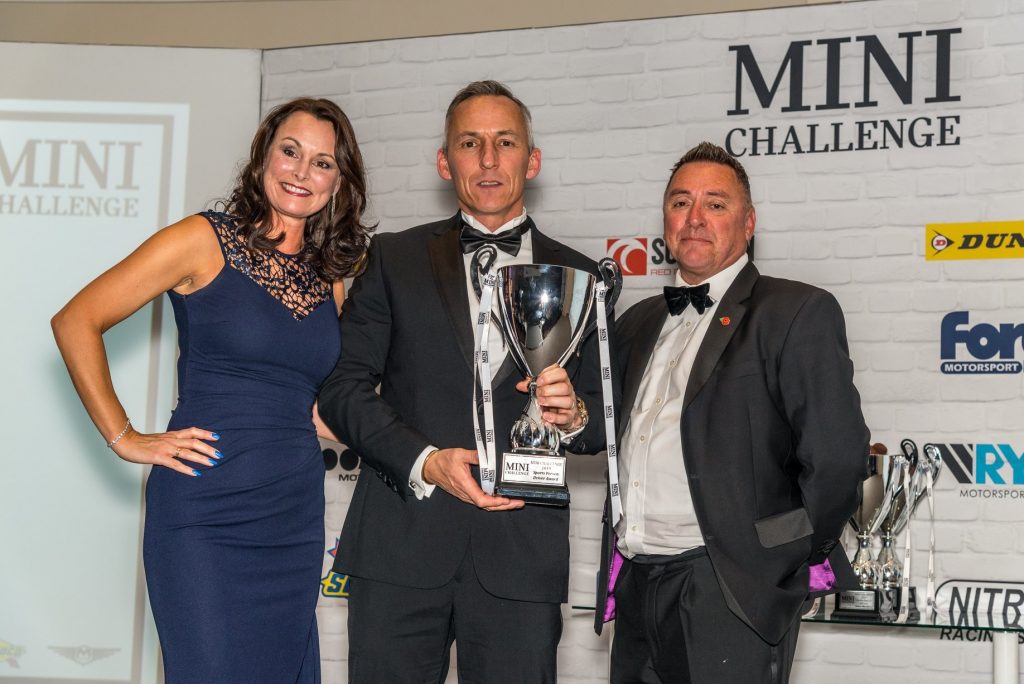 The evening was flooded by guests anxiously waiting to see if they had scooped up some awards, and those that had won their class and couldn't wait to take their trophy!
Fran & Simon from Credo presented a few trophies to some well deserved winners and congratulated everyone on their successes this season.
Fran Brown, Head of Credo Motorsport Finance said "I am thrilled to be part of the Championship again this year, and continuing to build relationships with teams and their drivers. There has been some fantastic racing, and the last round at Snetterton in October was a particularly exciting one, with just a few points seperating the top spots! Can't wait to see what happens next year".
Credo Motorsport Finance has sponsored the MINI Challenge Championship in both 2018 & 2019 and have now signed up for the 2020 season. Simon Gray, Director said "Sponsoring the MINI Challenge has been great fun. The events are brilliantly put together and it has in-turn given us a chance to sponsor some young racing talent across the country. This has led us to finance several race cars for competitors and has proved to be a great entry point for our move into Motorsport Finance. It's been a fantastic relationship so far and we're very much looking forward to continuing it next year".