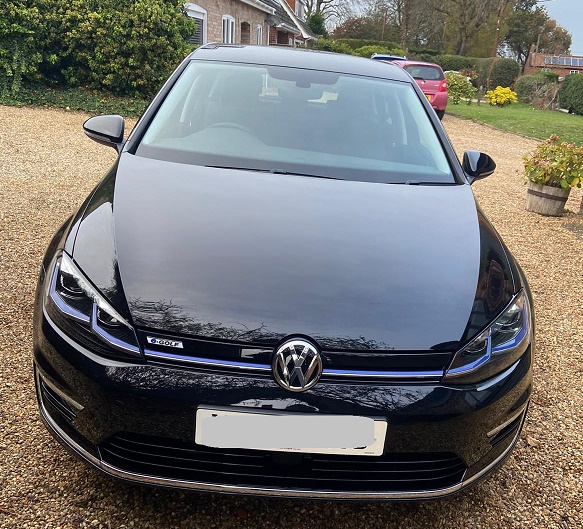 Jenny Perkin purchased a brand new Electric VW Golf recently and Credo assisted with the finance.
We asked Jenny a few questions to understand the reason she chose electric.
What was your motivation to buy an electric car?
My son came home and stole my car hence I needed something to drive. I was interested in electric cars but not really researched, liked the idea of no petrol costs.
What prompted you to buy a VW Golf against other electric cars?
I had a VW golf previously for 17 years and two other VW's in the family so liked and trusted the brand.
What other cars did you look at? Did you look at petrol or diesel or hybrids or did you know you wanted an electric car?
The only other car I was interested in was an Audi Q5 that Ian Tims (Credo MD) sent details on. I didn't look or test drive anything.
Did you have any concerns about buying an electric car, and if so, how did you find the answers? Did you research from online or speak to the dealer?
No concerns at all, I just read the article Ian sent through and of course trusted his judgement which sold it!!! 
What's been your earliest experiences of owning an electric car, does it feel different from cars you have owned before?
It is fantastic, so quiet and really does have poke and no petrol costs, absolutely LOVE it!!
I know this is early days, but do you feel that in the future you may go back to buying petrol/diesel cars or is electric your choice for the future?
I definitely think electric is the way forward and there clearly will be further advancements with technology by the time I need to exchange. Would never go back to buying Petrol /Diesel.
Thank you for answering our questions Jenny, another customer that clearly thinks electric is the way forward.
If you are considering buying an electric car and would like to know more, then please contact us at the office on 01603 381955 or e-mail [email protected].